House Washing and Concrete Cleaning in St. Mary's, GA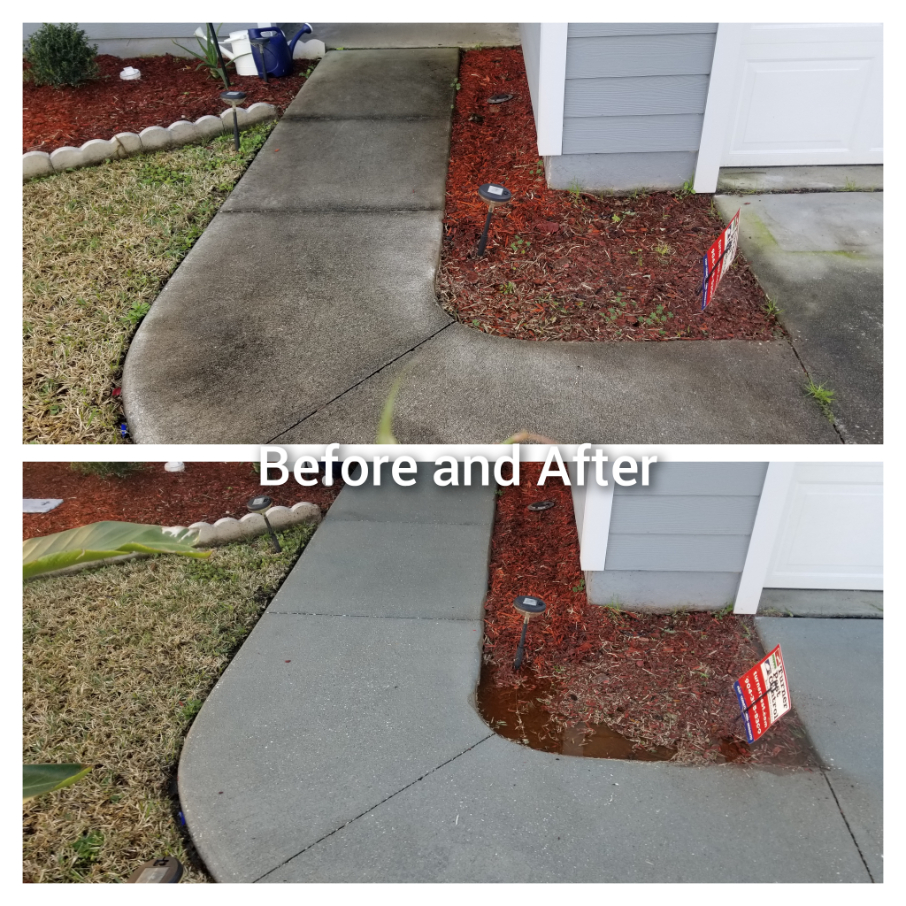 Vinyl homes in Florida are subject to getting algae and mold grown on them. So it is best to clean it once and in some cases twice a year. We use our industry leading solutions and our top graded equipment to get the job done.
Project Info:
Project Gallery
Client Review:
Great communication, and did an amazing job on the house and driveway. Looks better than when I bought it!
- Chris F
Need a Power Washing Expert?


Contact Us Today!
Pressure Washing Tips
How to Clean Vinyl Siding the Right Way

Keeping your house exterior clean brings you peace of mind, maintains curb appeal, and keeps your siding from deteriorating at an accelerated pace. Algae and mildew hold moisture onto your siding and cause it to wear at a quicker rate and keeping these contaminants off your house keeps […]

The Dangers Of Mold On Your Home Or Business

Mold is a living organism that can be found all around us. It can appear on the exterior or interior of your home in many different forms and colors. These different molds have various effects on human health, such as toxic reactions and allergic reactions. Mold […]

Contact Kirk's Power Pressure Washing Today
Call Today For Professional Pressure Washing In Jacksonville And The Surrounding Areas!