Jacksonville's Paver Sealing Experts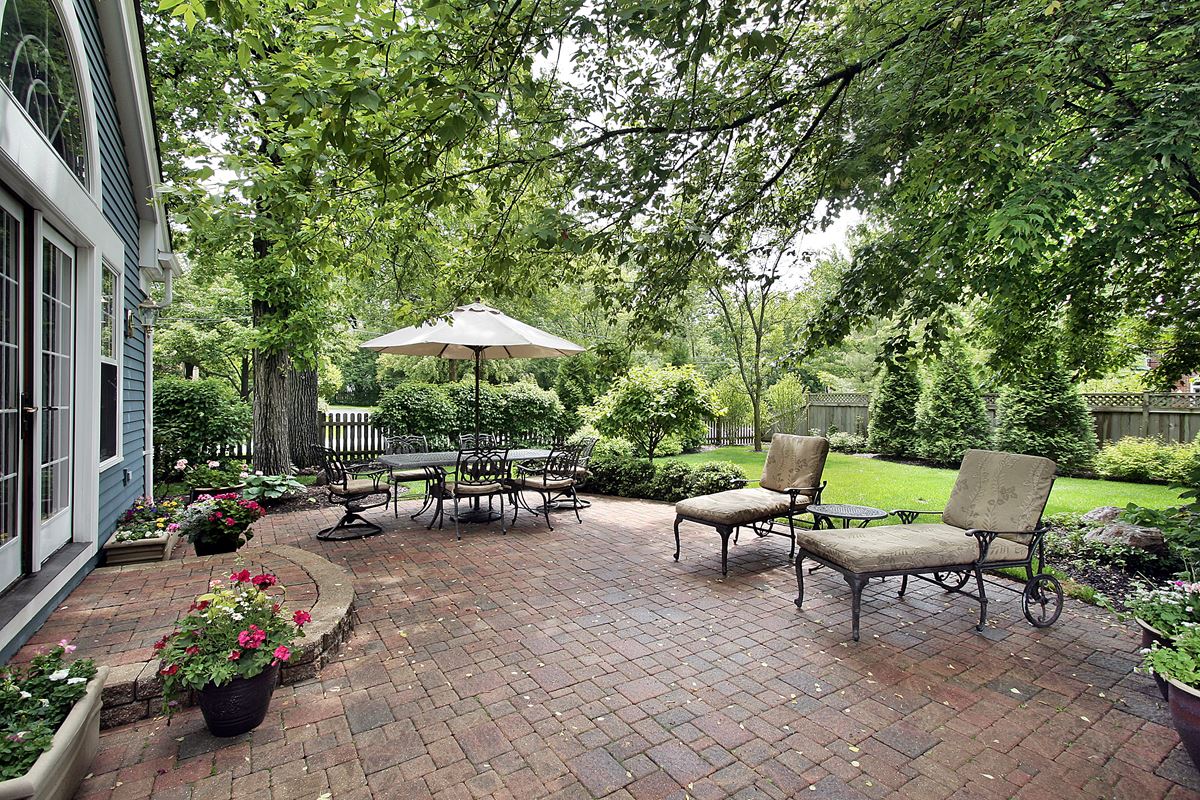 If you've got pavers on your Jacksonville property, you know about the benefits they bring, from increasing your home's resale value to making your outdoor spaces the perfect place for relaxing and entertaining. Here at Kirk's Power Pressure Washing, we're the pressure washing experts that can ensure your pavers always look their best with paver sealing services. Our work will maintain the inherent beauty of your pavers while also extending their service life, making it easy for you to enjoy their benefits for years and years to come. Just a few benefits that come along with perfectly sealed pavers include:
A stunning appearance
Boosted curb appeal
Higher property values
Excellent durability
When you make the choice to hire Kirk's Power Pressure Washing for your paver sealing services in Jacksonville, you're choosing to make a great investment in your home.
Protect Your Pavers With Paver Sealing
Your pavers aren't impervious to the exterior elements, and certain things can decrease their look and lifespan. When you get paver sealing from Kirk's Power Pressure Washing, however, you can increase your pavers' aesthetics by protecting their color and making them more durable. Paver sealing is great for protecting your pavers against things like:
Weeds
Oil stains
Sun exposure
Rust stains
UV rays from the sun can cause your pavers to fade, while rust and oil can stain them if left on the surface for too long. During paver sealing, we apply a protective layer of industry-level products to ensure they maintain their beauty as well as stand strong against the elements mentioned above. Add a house washing service to your home maintenance list and your entire property in Jacksonville will shine brightly and stand protected from damage.
Trust Our Team For Paver Sealing & More
Thanks to the beauty and value pavers can provide your home, they are a great investment for your Jacksonville property. You'll want to boast these qualities to their very best, and you can do so with paver sealing from Kirk's Power Pressure Washing. While your pavers are bound to suffer from exterior elements like sunlight and foot traffic, our paver sealing services can help prevent this wear and tear so they can keep looking beautiful and giving your home value, which is essential in maintaining a happy, healthy home.
As the pressure washing pros serving the Jacksonville area, we also strive to offer other exterior cleaning services to make sure your entire property looks great, not just your pavers. Call Kirk's Power Pressure Washing today to learn more about the work we do and the results that have given us the reputation we hold today.
Need a Power Washing Expert?


Contact Us Today!
Pressure Washing Tips
How to Clean Vinyl Siding the Right Way

Keeping your house exterior clean brings you peace of mind, maintains curb appeal, and keeps your siding from deteriorating at an accelerated pace. Algae and mildew hold moisture onto your siding and cause it to wear at a quicker rate and keeping these contaminants off your house keeps […]

The Dangers Of Mold On Your Home Or Business

Mold is a living organism that can be found all around us. It can appear on the exterior or interior of your home in many different forms and colors. These different molds have various effects on human health, such as toxic reactions and allergic reactions. Mold […]

Contact Kirk's Power Pressure Washing Today
Call Today For Professional Pressure Washing In Jacksonville And The Surrounding Areas!