Jacksonville House Washing To Instantly Upgrade Your Curb Appeal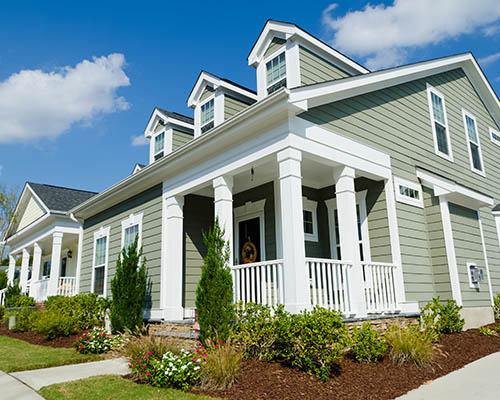 Because a house's exterior reflects its owners, it's natural that it would need frequent upkeep to remain in excellent condition. With our top-notch house washing services, Kirk's Power Pressure Washing can help you maintain your home in Jacksonville. Our experienced and friendly team will power wash your home's surface, using the highest quality commercial grade equipment, to ensure that it's in top shape for years to come.
From walls to roofs, we can easily provide you with the best pressure washing for Jacksonville homes. We offer a wide variety of cleaning solutions to ensure that you get exactly what you want to be done with maximum results. We'll remove mold and mildew from around your house's siding or roofing, and much more. All of our house washing services are offered exclusively on your schedule, so feel free to contact us regarding additional details or whenever you need assistance.
Residential Exterior Cleaning
If you require a thorough and top-quality house washing for your Jacksonville home, you've come to the right place. We provide the best in pressure washing, driveway washing, roof cleaning, and more. Whether your home is looking dingy or it's been years since you had the exterior washed, we can provide the treatment it needs to get things back into shape! We have years of experience and offer an unbeatable guarantee on our services.
If you're in the process of selling your home, it can be made nearly impossible if it doesn't look good from the outside. Many buyers look at the exterior first, so you need to make sure everything is cleaned up, all roofing is clean, downspouts are cleaned and in good working order, sidewalks are free of debris and your gutters are working properly. We're not just an ordinary pressure washing company. We're a full-service cleaning business that provides quality residential exterior cleaning. With us, you can get a quote on any other house cleaning service that you need at no additional charge. For more information on our services and how we can bring back that sparkle to your Jacksonville area property please call us at 904-479-6404!
Need a Power Washing Expert?


Contact Us Today!
Pressure Washing Tips
How to Clean Vinyl Siding the Right Way

Keeping your house exterior clean brings you peace of mind, maintains curb appeal, and keeps your siding from deteriorating at an accelerated pace. Algae and mildew hold moisture onto your siding and cause it to wear at a quicker rate and keeping these contaminants off your house keeps […]

The Dangers Of Mold On Your Home Or Business

Mold is a living organism that can be found all around us. It can appear on the exterior or interior of your home in many different forms and colors. These different molds have various effects on human health, such as toxic reactions and allergic reactions. Mold […]

Contact Kirk's Power Pressure Washing Today
Call Today For Professional Pressure Washing In Jacksonville And The Surrounding Areas!