Only Gentle Roof Cleaning Tactics Should Be Used To Wash Your Jacksonville Rooftop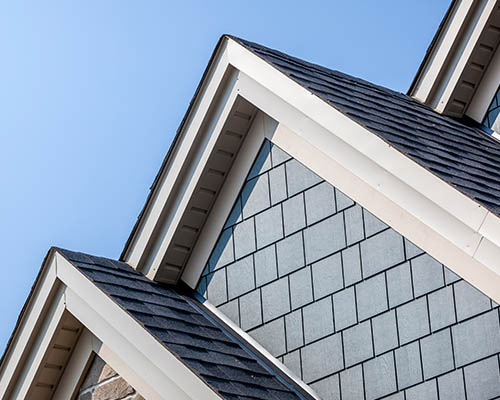 What we do at Kirk's Power Pressure Washing is take care of the problems that may compromise your roof's health. One of the most common issues is moss build-up. Moss spores are abundant in Jacksonville, Florida; therefore it can be difficult to prevent its growth. As a result, moss can block sunlight and allow moisture to accumulate which could lead to developing fungus and mold.
Moss can also loosen shingles over time and cause leaks from below. When our roof cleaning professionals clean your roof, they'll use the appropriate type of power washing vehicle that will cut through moss and mold. Additionally, our professionals will use a custom brush attachment and scrubbers that will lift dirt and debris off your shingles to prevent stains. We also provide gutter cleaning to complement your roofs' appearance. We can give your roof that fresh new look again. To learn more about our roof cleaning service in Jacksonville, please call us at 904-479-6404.
Soft Washing
Roof cleaning is important because it removes the dirt and grime that is leftover from the previous year of weathering. If you choose to clean your roof, you may find yourself going over a surface multiple times because the dirt and debris move back into the cracks and crevices due to shifting winds. This results in an area that looks cleaner than others but it still has dirt and grime that needs to be removed. If you need professional pressure washing in Jacksonville, we offer a service that will leave the roof beautiful.
Soft washing is a pressure washing method that is great for roof washing because it cleans without removing the roof material. We use a pressure washer that injects soap and water into the surface to loosen dirt and grime. We then blast the surface with water from a low-pressure hose to remove the dirt and grime. This will leave your roof looking like new! Soft washing is the perfect choice for roof cleaning because your shingles will be left intact and you can continue to enjoy their color. Reach out today for a free roof cleaning estimate.
Our Roof Cleaning Projects
Need a Power Washing Expert?


Contact Us Today!
Pressure Washing Tips
How to Clean Vinyl Siding the Right Way

Keeping your house exterior clean brings you peace of mind, maintains curb appeal, and keeps your siding from deteriorating at an accelerated pace. Algae and mildew hold moisture onto your siding and cause it to wear at a quicker rate and keeping these contaminants off your house keeps […]

The Dangers Of Mold On Your Home Or Business

Mold is a living organism that can be found all around us. It can appear on the exterior or interior of your home in many different forms and colors. These different molds have various effects on human health, such as toxic reactions and allergic reactions. Mold […]

Contact Kirk's Power Pressure Washing Today
Call Today For Professional Pressure Washing In Jacksonville And The Surrounding Areas!