Prime Pressure Washing Company In Jacksonville, FL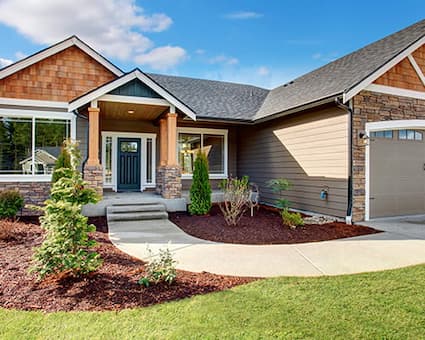 Kirk's Power Pressure Washing takes pleasure in consistently delivering excellent customer service and the most effective cleaning methods. Any of your pressure washing needs in Jacksonville can be handled by our professional cleaning crew. We take pride in excelling in any exterior cleaning project, no matter how large, small, or dirty. We promise low pricing and exceptional service that you won't find anywhere else in Florida. We'll clean your driveway or roof in a fraction of the time it would take you to do it yourself. Our experts will completely change your home, making it shine and appear like new in no time! Give us a call right now if you're looking for high-quality pressure washing solutions in Jacksonville at a reasonable price!
Roof Cleaning In Jacksonville For Your Residential Property
The roof is one of the most critical components of any house since it protects from the elements and the weather. Mold, algae, mildew, and moss can deteriorate your roof if left for an extended period of time. A professional roof cleaning service saves you money by avoiding expensive repairs and increases the life of your roof. Because the majority of homeowners lack the equipment and expertise necessary to clean their roofs properly, they employ pressure washing businesses such as Kirk's Power Pressure Washing to perform the job correctly! Providing a professional pressure washing service will ensure that mold and mildew don't grow on roof surfaces. When you work with a professional cleaning company that understands proper roof cleaning methods, you will save time. Receive a free cleaning estimate for any soft washing or roof cleaning service you need in Jacksonville.
Superior Exterior House Washing In Jacksonville
You see your home's exterior every day, yet many people neglect this crucial part of their property. A home that is neglected will age prematurely over time. Pressure washing makes it simple to remove dirt build-up, so call Kirk's Power Pressure Washing for your house washing in Jacksonville! Pressure washing is a simple yet effective way to keep your home's curb appeal while also avoiding dirt and weather damage. When it comes to house cleaning, we take just as much care of your home as you do, which means we clean every surface thoroughly. Each member of our team is well-trained and protected by general liability insurance. This means that they will complete the job securely and correctly, regardless of its size. For a no-obligation quote or to discuss any of our other cleaning services, contact Kirk's Power Pressure Washing.
Latest Projects in Jacksonville
There are currently no reviews or testimonials; check back soon!
Need a Power Washing Expert?


Contact Us Today!
Pressure Washing Tips
How to Clean Vinyl Siding the Right Way

Keeping your house exterior clean brings you peace of mind, maintains curb appeal, and keeps your siding from deteriorating at an accelerated pace. Algae and mildew hold moisture onto your siding and cause it to wear at a quicker rate and keeping these contaminants off your house keeps […]

The Dangers Of Mold On Your Home Or Business

Mold is a living organism that can be found all around us. It can appear on the exterior or interior of your home in many different forms and colors. These different molds have various effects on human health, such as toxic reactions and allergic reactions. Mold […]

Contact Kirk's Power Pressure Washing Today
Call Today For Professional Pressure Washing In Jacksonville And The Surrounding Areas!