Sidewalk Cleaning Improves Your Jacksonville Property's Safety & Visual Appeal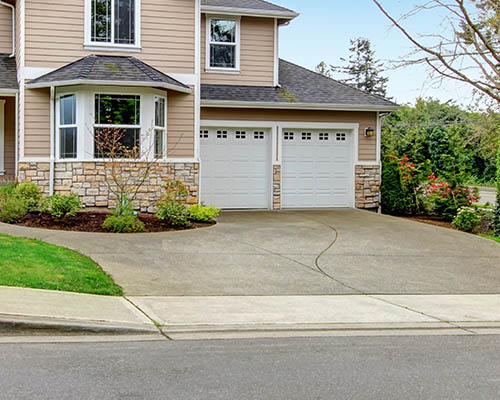 It's always a good idea to clean up your home's curb appeal, which starts on the sidewalk. At Kirk's Power Pressure Washing in Jacksonville, we offer professional sidewalk cleaning services to improve your home's curb appeal. We will get rid of loose debris promptly so you can enjoy the fresh look of your sidewalk again. We can also help you get rid of mold. Call us at 904-479-6404 to schedule your sidewalk cleaning appointment in Jacksonville today!
It's no secret that walking up to a home with an immaculate lawn, gleaming white shutters, and freshly painted doors are inviting. In fact, making your entrance into your house visible from the street could be one of the best things you can do for curb appeal! Curb appeal is important because it has the potential to prevent a buyer from walking right on by. If a buyer gets an initial impression that you've taken care of your home, they're more likely to take notice and walk-in for a closer look. Also, curb appeal can make an expensive home look less expensive, and an inexpensive home look more expensive. Overall, curb appeal is just good for your investment.
Our team is happy to help you get there. We offer pressure washing in Jacksonville to improve the overall look of your property. Our services include driveway washing, roof cleaning and gutter cleaning. Let our experts handle the dirty work so you can put your focus on decorating or landscaping! For more information or to schedule an appointment please contact us today!
Walking Path Washing
We offer walking path washing in Jacksonville to improve your home maintenance. Let our crew of professionals wash your sidewalks and driveways. Our crews are reliable, professional, and knowledgeable in all aspects of exterior cleaning. We will leave your property looking beautiful and clean!
We offer dedication to every detail as well as quality workmanship at a low affordable price. All work is insured by the company so you know we are fully committed to completing each job to the best possible standard. Our trained and friendly service-oriented staff can help you clean your walkways with professional, effective, and eco-friendly methods. We take great pride in our work, we have an outstanding reputation, and we are extremely knowledgeable and experienced. If you're not sure how to get your walkway cleaned or want some advice on other matters of your home, contact our local experts right away! We are confident that we can help. Just give us a call or fill out the online form for more information about our sidewalk cleaning services. We look forward to speaking with you soon!
Need a Power Washing Expert?


Contact Us Today!
Pressure Washing Tips
How to Clean Vinyl Siding the Right Way

Keeping your house exterior clean brings you peace of mind, maintains curb appeal, and keeps your siding from deteriorating at an accelerated pace. Algae and mildew hold moisture onto your siding and cause it to wear at a quicker rate and keeping these contaminants off your house keeps […]

The Dangers Of Mold On Your Home Or Business

Mold is a living organism that can be found all around us. It can appear on the exterior or interior of your home in many different forms and colors. These different molds have various effects on human health, such as toxic reactions and allergic reactions. Mold […]

Contact Kirk's Power Pressure Washing Today
Call Today For Professional Pressure Washing In Jacksonville And The Surrounding Areas!