#1 Pressure Washing Company Serving Macclenny, FL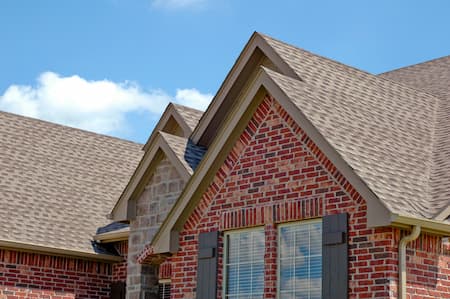 Macclenny residents can count on our team at Kirk's Power Pressure Washing to provide high-quality pressure washing services to keep their property looking its best. We recognize the importance of keeping your home in good repair, which is why we're proud to take on any size house washing, driveway washing, or roof cleaning project.
One of the simplest and safest methods to clean and preserve your home is to use pressure washing. All of your external surfaces, including concrete, wood, metal, masonry, and more, can be pressure washed with the right equipment and expertise. So whether your house has mildew or algae on the exterior, mold around the windows, or weeds encroaching on the foundation, we can take care of it. Our experts offer the finest exterior cleaning in Macclenny to guarantee that your house makes a wonderful first impression every time! Kirk's Power Pressure Washing provides dependable services at reasonable so call our office at 904-479-6404 to set up an appointment.
Roof Cleaning In Macclenny Will Keep Your Roof Healthy
It is imperative to have a roof that is in excellent working order. We provide roof cleaning services to Macclenny residents who wish to maintain their roofs and keep them clean and free of contaminants. With the use of cutting-edge, long-lasting pressure washing techniques, our team is able to completely remove stains, mold, mildew, dirt, and debris from roofs. We will leave your roof with a beautiful new appearance, so you won't have to worry about untimely roof repairs. Get in touch with our cleaning professionals to learn more about how our pressure washing services in Macclenny can help you enhance the look of your house.
Macclenny Housewashing Can Prevent A Dirty Exterior
At Kirk's Power Pressure Washing we want to help you achieve your goal to have a beautiful home all year. We aim to keep our clients' houses in the finest possible condition so that they can relax and enjoy the peace of mind that comes with home maintenance. Housewashing offers a number of advantages, including making your house seem fresh, preventing mold development, improving curb appeal, saving time, and being ecologically friendly. Sellers and landlords who are trying to sell or rent out their homes will discover that pressure washing is an excellent way to spruce up the property before putting it on the market. With high-quality house washing, you can bring the brightness of your Macclenny home back to life. We provide free quotes, so get in touch with us right now!
There are currently no reviews or testimonials; check back soon!
Need a Power Washing Expert?


Contact Us Today!
Pressure Washing Tips
How to Clean Vinyl Siding the Right Way

Keeping your house exterior clean brings you peace of mind, maintains curb appeal, and keeps your siding from deteriorating at an accelerated pace. Algae and mildew hold moisture onto your siding and cause it to wear at a quicker rate and keeping these contaminants off your house keeps […]

The Dangers Of Mold On Your Home Or Business

Mold is a living organism that can be found all around us. It can appear on the exterior or interior of your home in many different forms and colors. These different molds have various effects on human health, such as toxic reactions and allergic reactions. Mold […]

Contact Kirk's Power Pressure Washing Today
Call Today For Professional Pressure Washing In Jacksonville And The Surrounding Areas!