Driveway Washing To Blast Away Dirt & Grime From Your Jacksonville Property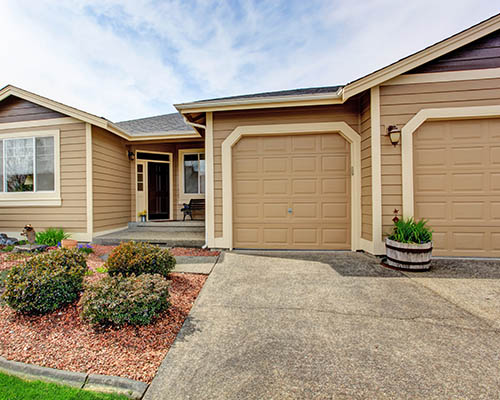 The driveway is an often neglected part of the home, but it's a good idea to keep on top of any potential problems with routine driveway washing. Dirt and debris can easily accumulate and lead to some pretty unsightly spots on your Jacksonville property. But you don't have to do all the work yourselves! We provide reliable, affordable pressure washing in Jacksonville that is sure to leave your driveway looking its best. A clean driveway isn't just good for appearances — it can also save you from contamination that can be harmful to your health.
We do thorough driveway washing in Jacksonville that will leave your driveway looking like new. Don't just settle for a surface cleaning of your driveway, pavement, and other concrete structures in Jacksonville and surrounding areas. You can have the best service and get the most value out of your investment when you hire our professionals to provide a complete power washing of your concrete surfaces. We will pressure wash all surfaces thoroughly, and remove mold, mildew residue, dirt, oil stains from automobiles and equipment — all with no harmful chemicals or hazardous waste byproducts. You'll be amazed at the difference we'll make for your property. We guarantee it!
We can do more than just driveway washing for your Jacksonville property. We also offer sidewalk cleaning. Contact us now to learn more about our full range of services and to receive a free estimate at 904-479-6404!
Parking Pad Cleaning
At Kirk's Power Pressure Washing, we offer the best parking pad cleaning in Jacksonville. Our courteous staff is ready to give you an amazing service, whether it's driveway washing or any other residential cleaning solution. We have the most advanced equipment which will guarantee that your parking pad is thoroughly washed. We take pride in our services, and we guarantee that you will not regret coming to us for your specialized needs. Our team members are highly experienced and efficient at handling all types of residential parking pads with ease. They have a reputation for excellent quality workmanship and quick turnaround time from beginning to the end of our service. As a result, we offer affordable pricing for an exceptional service that you will not find anywhere else.
Need a Power Washing Expert?


Contact Us Today!
Pressure Washing Tips
How to Clean Vinyl Siding the Right Way

Keeping your house exterior clean brings you peace of mind, maintains curb appeal, and keeps your siding from deteriorating at an accelerated pace. Algae and mildew hold moisture onto your siding and cause it to wear at a quicker rate and keeping these contaminants off your house keeps […]

The Dangers Of Mold On Your Home Or Business

Mold is a living organism that can be found all around us. It can appear on the exterior or interior of your home in many different forms and colors. These different molds have various effects on human health, such as toxic reactions and allergic reactions. Mold […]

Contact Kirk's Power Pressure Washing Today
Call Today For Professional Pressure Washing In Jacksonville And The Surrounding Areas!